Brad Paisley Releases New Album 'Love and War'
Brad says this album represents a couple of things for him. It represents where he's at with his thinking in his life, as well as his observations on the world we live in. It's also his attempt to leave the usual way he makes a record and collaborate in a way that he says is, "way beyond my pay grade."
I team up with legends I have no business being in the same room with let alone, writing with.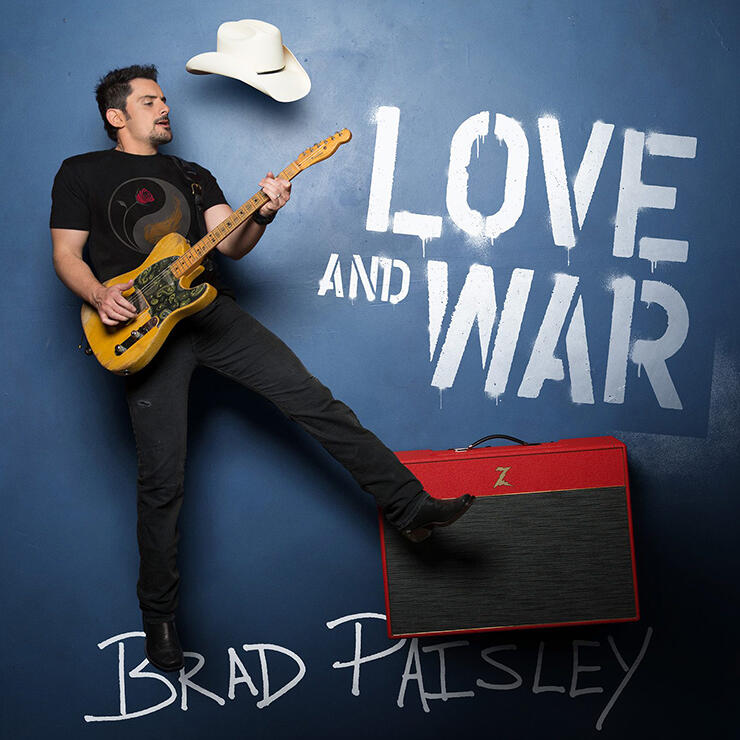 Brad is known for mixing serious and fun on his albums, and Love and War is no different. He says that his next single, "Last Time For Everything" is a perfect example of that.
It's looking back playfully at areas of your life such as high school or those moments when you're dancing in a high school gym in a tux. Things you look back on fondly, but hope maybe pictures didn't exist. As well as, the moments that pass that you don't necessarily realize at the time are the last time you'll do. Such as seeing one of you're favorite artists in concert before they pass away. There's a lot of stuff like that on the record that have one foot in the serious, and another in the light hearted.
This is an album that accomplishes two things for him he says. "It has some gravity to it and some collaborations that feel so outside my comfort zone and so outside my or anyone's typical collaborative efforts. At the same time I think it feels the most sort of throwback me, of any record since back when I was just starting out. And that's weird combination to be an album that feels like vintage me and also has sort of the collaborations of a lifetime."
Watch songs Brad performed at the iHeartRadio Theater in LA.
Brad Paisley - Today
Brad Paisley - Who Needs Pictures, Online, Celebrity Medley
You can win a free copy of Love and War by entering here, and the grand prize winner will also receive a tweet from Brad!