Chase Rice To Drop 'Worldwide Deluxe' of Lambs & Lions Album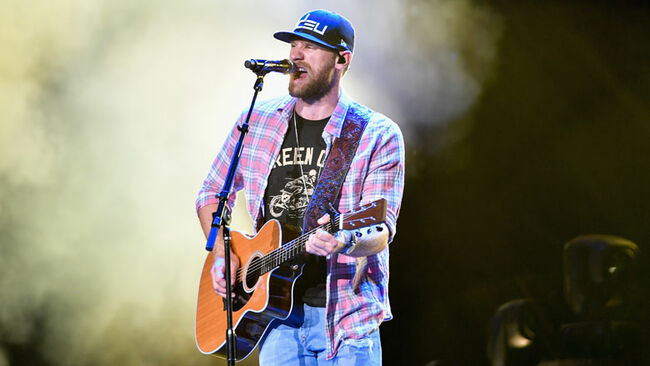 Chase Rice is treating his fans across the pond to a new version of his latest album. The country singer has announced the release of his Lambs & Lions (Worldwide Deluxe) album this Friday, March 1.
The album features re-imagined versions of "On Tonight" and Chase's latest single "Eyes On You" as well as two never-before-heard songs. "Our European fans blew us away when they sold out our first overseas tour two years ago, and they haven't let up since," Chase says. "We spent the end of 2018 in London, Manchester, Glasgow and Birmingham – and they sang every word to our album cuts, especially 'On Tonight' off Lambs & Lions. That reaction is what inspired us to create a special U.K. version of the song, and then we asked ourselves, 'why stop there?' I'm excited that we can get this new music in their hands right before we head back over for C2C in March."
Worldwide Deluxe drops just in time for Chase's stop at C2C: Country To Country Festival 2019. He's set to take the stage at London's O2 Arena on Friday, March 8, Glasgow's SSE Hydro on Saturday, March 9 and Dublin's 3 Arena on Sunday, March 10.
Photo: Getty Images