Derek Hough Details First Time Dancing With J-Lo and Awkward Hair Mess-Up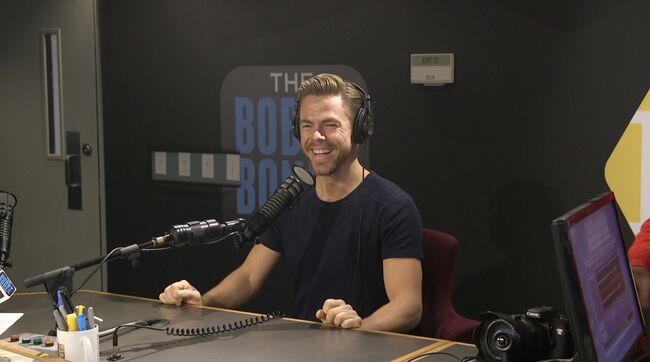 Derek Hough is an Emmy Award winning and New York Times Best-Selling author amongst being the only six time champion in franchise history of the hit ABC show Dancing With The Stars. Not only that, he has appeared in film, television and stage projects as an actor.
Hough stopped by The Bobby Bones Show to talk about all of his amazing experiences. Things really took off for dancing with Hough when he was 22-years-old. That's when he started on ABC's show Dancing With The Stars. His first few seasons were rough as he had to earn his spot and found that some of his famous partners were not excited to get him.
Now his six mirror ball wins and expertise of dancing got him the gig as a coach on World Of Dance alongside Jennifer Lopez. He shared a story about the first time he met Lopez and they danced salsa together for fun. He dipped her and pulled her up then she immediately ran away. Apparently, Hough had stepped on Lopez's extensions in her hair and pulled them out. Hough thought after that encounter it was all over for any potential Lopez situations. But he was wrong, she reached out to him a few weeks later about getting him on World Of Dance.
Now Hough is touring for his Derek Hough Live! The Tour doing 4 to 6 shows a week where he can be seen dancing, singing and playing guitar. To keep up with his crazy active lifestyle, Hough eats the same things every single day: oatmeal, eggs and a protein shake for breakfast, then sweet potatoes, quinoa and dry chicken for lunch and dinner. His only cheat food is Twizzlers.
Outside of dance, Hough says that Mental Health is something important to him and helping others handle their nerves. He says that if you change the language from being nervous to being excited, the language will help you flow your energy in a more positive direction. Check out his full interview on The Bobby Bones Show below.

Bobby Bones
Want to know more about Bobby Bones? Get their official bio, social pages & articles on Bobby Bones!
Read more