Matt Stell Used A Fake Name To Perform At Bars In College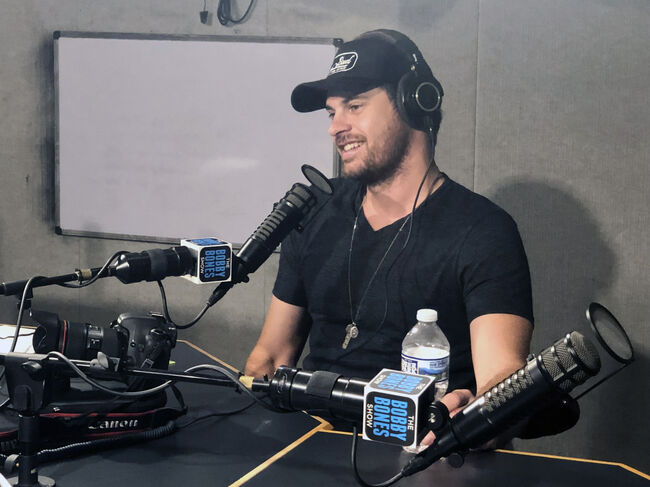 Matt Stell may be a new name but he's been hard at work for years! Stell joined The Bobby Bones Show to talk about the release of his first EP "Everywhere But On". Stell, who stands at 6 foot 7 inches, said that being the tall guy in this industry has become his brand. He actually played basketball in high school and college. During his college career he was balancing singing music and playing basketball, which was frowned upon. He would actually use the fake name "Paul Wayne Walker" when would perform in bars in college. He created the name from Paul Thorn (a song writer from Mississippi) and Walker is his mother's maiden name.
Stell no longer has to use a fake name when he plays and he actually just released a new EP that has 7 songs. He spent a lot of time writing music especially for other people so he said he is happy to be apart of the creative aspect for his own music. Bobby asked what his favorite songs off the new EP are to which Stell replied "Reason Why" and "Everywhere But On" have to be his favorite if he was forced to choose.
Although music was his passion, he actually decided to pursue a medical degree while in college. Bobby joked that Stell is annoying because he's smart, tall, and talented. Stell actually got accepted into Harvard's Medical School and was 6 months away from moving to Boston when he decided to move to Nashville to make music his main focus.
Listen to the full interview with Bobby Bones and and new artist Matt Stell where the two bond over Arkansas and how special it is to play for your friends and family.

Bobby Bones
Want to know more about Bobby Bones? Get their official bio, social pages & articles on Bobby Bones!
Read more