Cody Alan Will Never Forget Telling Keith Urban His Biggest Secret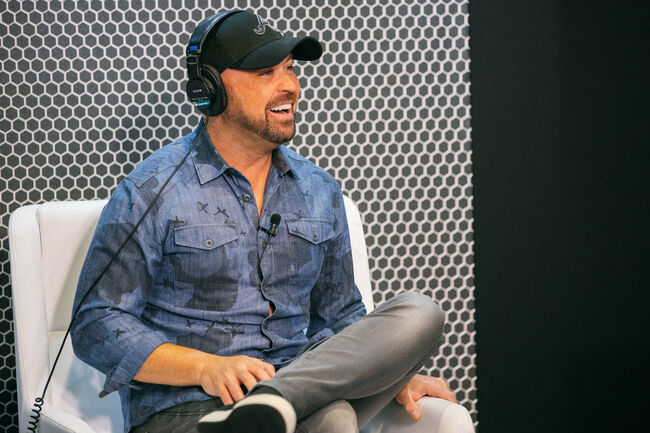 Cody Alan has been a host on CMT (Country Music Television) for many years, and also has his own radio show CMT After Midnight with Cody Alan. He stopped by The Bobby Bones Show to talk about his career experiences over the years and what it was like for him coming out to country radio.
Alan has been in Nashville for over 10 years now, he moved to the city to pursue a career in country music television. The smile he's most known for hasn't always been the way it is now though, Alan says he had "gnarly teeth" growing up and his mother worked really hard so that he could be in braces. As far as his childhood goes, the first introduction to country music came from the song "Islands In The Stream" done by Kenny Rogers and Dolly Parton. And his first concert he ever attended was a country concert, he saw The Judds at a state fair.
As far as country artists go, Alan is in the midst of many country artists all the time for work. The one that Alan can't stop talking about though is Keith Urban. Alan said that Urban is one of his favorite people to interview because he's wicked smart and always has great sound bites from him. Not only as a great interviewer, Urban found out about Cody Alan struggling to come out to country radio and the country music community. Alan confessed he was struggling after an interview with Urban and told him that he was gay and struggling on how to live that truth in his work and life. Now, Urban and Alan are great friends, so much so that Alan has Urban's phone number.
On coming out to country radio and his country music family, Alan said that it felt really good to get the truth out there and receive the great support that he did. He said he was expecting the feedback to be mostly negative, but it turned out to be 70% positive and about 30% negative. Alan went on further to say that the whole experience has been great for his shows because he feels more human to his followers now and it shows he has emotions, which in turn has connected him with viewers and listeners more than ever before.
Also while Alan was in the studio The Bobby Bones Show hosted a draft round with him included. They all drafted the nicest country stars. Naturally, it's hard to vote on these times as all of them are our favorites, so the round was just for fun.
CODY: Carrie Underwood // Sam Hunt // Lady Antebellum
BOBBY: Keith Urban // Lindsay Ell // Brett Eldredge
AMY: Little Big Town // Trisha Yearwood // Thomas Rhett
LUNCHBOX: Tim McGraw // Dierks Bentley // Reba McEntire
EDDIE: Garth Brooks // Blake Shelton // Chris Janson
MORGAN2: Luke Bryan // Dolly Parton // Jake Owen

Bobby Bones
Want to know more about Bobby Bones? Get their official bio, social pages & articles on Bobby Bones!
Read more