Carrie Underwood Talks Plastic Surgery Rumors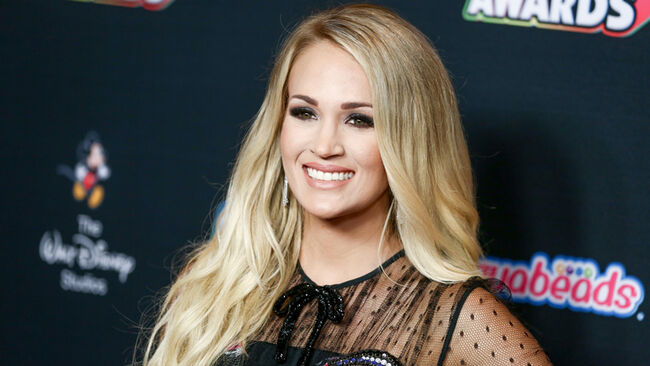 No publicity stunt to see here. Carrie Underwood graces the cover of the September issue of Redbook magazine and addresses the controversy surrounding that "freak accident" in November 2017 that left her with a broken wrist and 40 to 50 stitches in her face.
While some bought into rumors that it was all a stunt to cover up plastic surgery, Carrie sets the record straight, saying "the truth is just as interesting." "I'm on some magazine every other week for something crazy…. I wish I'd gotten some awesome plastic surgery to make this [scar] look better," Carrie jokes. "But I try not to worry too much about it. My mom will be like, 'Did you see they are saying this about you?' And I'll be like, 'Mama, I don't care. I'm just trying to raise my son and live my life.'" Calling last year a "very soul-searching year," the "Cry Pretty" singer acknowledges 2017 had "more downs than ups," but she's ready to put those "personal things" behind her.
"I'm hoping I'm still lucky enough to be making music," Carrie says of the future. "I love going on the road and putting together shows I'm proud of, but I don't know where I'll be in 10 years. I don't know where I'll be next week. By the grace of God, I'm just lucky enough to live another day, and that's good by me."
Carrie's sixth studio album, Cry Pretty, drops September 14.
Photo: Getty Images