Two Elderly Men Snuck Out of Nursing Home, Attended Metal Festival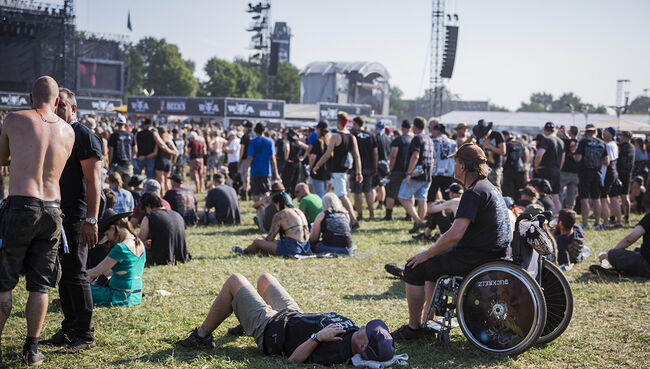 Rock and roll might get older, but it will never die! That's the lesson rockers all over the world are taking from a bizarre story out of Europe this week.
According to news outlets in Germany, two elderly nursing home patients went missing Friday, August 3, only to be located at the world's largest heavy metal festival, Wacken Open Air, at 3 a.m. the following day.
Deutsche Well reported the men were found "disoriented and dazed" just after last call at the festival grounds.
Officials wouldn't speculate as to what the pair's intentions were when they escaped or how they went about extracting themselves from the home. The hope is that they at least had a good time on the excursion, and that they were safely returned to their home.
One official told Norddeutscher Rundfunk (via NME) that the men were reluctant to leave Wacken and that they "obviously like the metal festival. The care home quickly organized a return transport after police picked them up."
Assuming the men indeed gained entry to the show, they could have taken in sets by the likes of In Flames, Doro, Cannibal Corpse, Fozzy or the Red Hot Chili Pipers, the bagpipe tribute to the Red Hot Chili Peppers which, frankly, would be enough to disorient anyone.
The Wacken Open Air festival is in its 28th year. Often referred to as "The Metal Mecca," the fest typically draws approximately 75,000 fans and top hard rock and metal acts from all over the world to a small town in Germany.
This year's headliners included Judas Priest, Ghost, Danzig and Gojira among many others.
August 4 was the final day of this year's festivities.
Photo: Getty Images