Chris Janson Shares Story About Singing "Buy A Boat" With Nickelback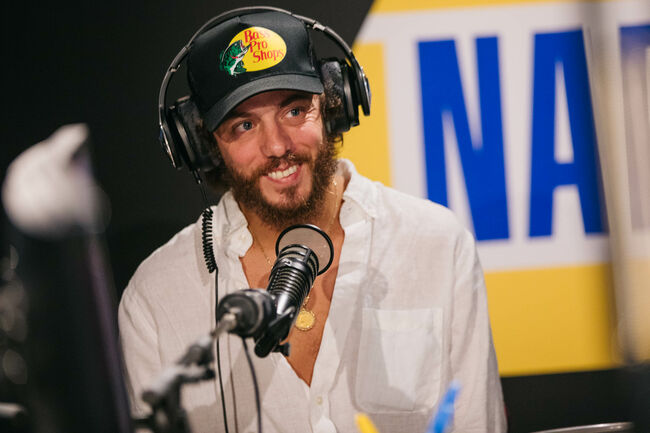 Chris Janson is currently touring on Jake Owen's "Life's What You Make It Tour 2018" with most shows taking place at baseball stadiums across the country. Janson took the morning to stop by The Bobby Bones Show and talk with Bobby Bones about his first time being nominated for a CMA Award, his favorite people he's met along with other road stories.
The 2018 CMA Awards nominations were just announced and coming in with 3 nods was Janson. He received nominations for New Artist of the Year, along with Song of the Year and Music Video of the Year for his current single "Drunk Girl." Janson had the opportunity to perform his popular song "Redneck Life" on the 2017 CMA Awards, but the 2018 nods are his first time being nominated for any CMA Awards.
Janson also dished on the people he's loved working with and meeting since his rise to fame. Two people in particular - Bobby Bones and Keith Urban. "They've been supportive of his career since the beginning," he says. Others to note include Blake Shelton and his tourmate Jake Owen. However, two of the most notable stories Janson shared was on the road.
He met Billy Bob Thornton who came to one of the shows. Then he had the opportunity to meet Chad Kroeger of Nickelback, who actually knelt when he met Janson and said it was "an honor" to meet him. Kroeger even went out on stage with Janson to sing Janson's song "Buy Me A Boat."
The full interview with Chris Jason on the Bobby Bones Show is below.

Bobby Bones
Want to know more about Bobby Bones? Get their official bio, social pages & articles on Bobby Bones!
Read more