LOCASH Shares Details On Upcoming Tour, Talks New Dad Life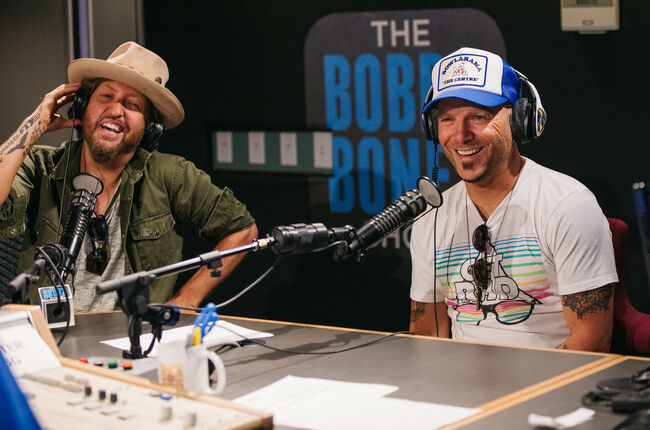 The guys of LOCASH lives' are about to get busy all over again. They're set to head out on their own headling Pepsi Tailgate Tour and currently are promoting their single "Feels Like A Party."
Recently, Preston of LOCASH welcomed a new baby into the world. When his wife went into labor, the duo had to cancel some of their concerts. Fans weren't having any of it though, they were "extremely disappointed" and frustrated that the cancellation happened. Chris voiced his frustrations via social media in support of his bandmate, stating that their personal lives come first, especially when it comes to something like this.
While on the Bobby Bones Show, the guys also talked about a recent trade they did with the stranger who owned the website "www.locash.com." They have always wanted to own the website so they no longer have to go by "LOCASH Music" on "www.locashmusic.com." In order to get the website, they just had to let the owner's son sit in on a music video shoot. Now they are planning to make a change to their brand by going from @LOCASHMusic to just @LOCASH.
Check out their full interview with the Bobby Bones Show.
The Pepsi Tailgate Tour will bring generations of passionate football fans around the country a new way to enjoy game day with live performances from LOCASH and other special surprises. With stops at key college and NFL matchups across the U.S. The tour gets kicked off in Philadelphia, PA this Thursday during the NFL Kickoff Experience.

Bobby Bones
Want to know more about Bobby Bones? Get their official bio, social pages & articles on Bobby Bones!
Read more