Jana Kramer is Bobby Bones Confidant for Dancing With The Stars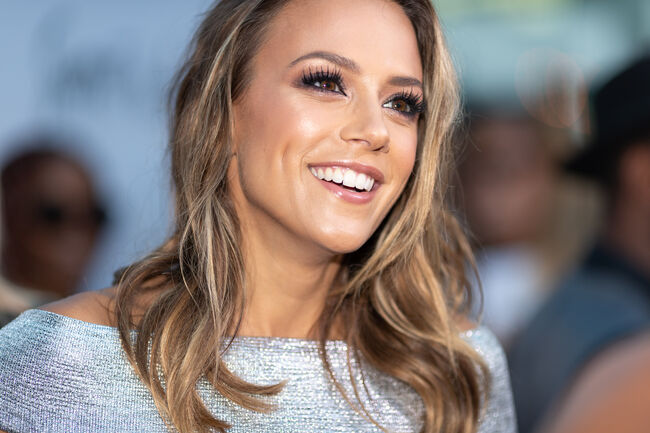 Jana Kramer is currently working on new music and doing a podcast called Whine Down on iHeartRadio with her husband. She stopped by to hang with Bobby Bones on the Bobby Bones Show ahead of the Dancing With The Stars Season 27 premiere on September 24th.
Kramer was one of the celebrities on Season 23 of Dancing With The Stars. She was one dance away from competing in the season finale when her and her partner Gleb Savchenko were voted off.
Because of her stint on the show and experience with the grueling hours that come with practicing for each dance on DWTS, Kramer has become Bobby's confidant for his upcoming season. She gave Bones advice about learning to not be hard on himself and trusting the process. She says,
"You're gonna compare yourself to others. You're gonna think you're gonna go home first, but don't. [...] That has no true meaning. You're you. You're charming and funny. You have moves, you are good."
Bones and Kramer talked about more than Dancing With The Stars. We got an update on Kramer's latest career aspirations and how things are with her current pregnancy. Listen below!
Jana Kramer currently has a podcast called Whine Down on iHeartRadio. The podcast follows Kramer and her husband. The show is about their lives and helping others with the struggles of marriage and relationships similar to the hardships they experienced in previous years.

Bobby Bones
Want to know more about Bobby Bones? Get their official bio, social pages & articles on Bobby Bones!
Read more