Rascal Flatts Share Story About Them Kicking Eric Church Off Their Tour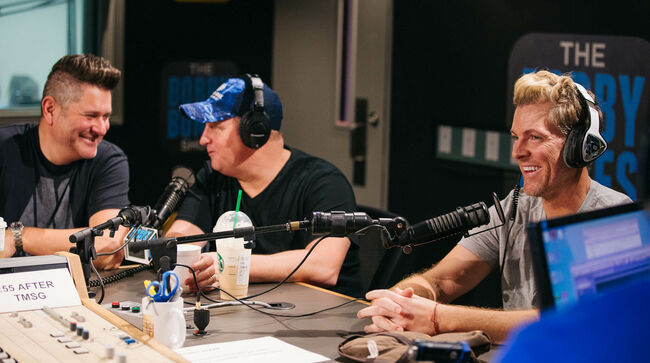 Rascal Flatts is currently on the road for their Back To Us Tour with Dan + Shay and Carly Pearce, wrapping in November 2018. Now the group is focusing on some new music. Today (September 28) they released their next single "Back To Life."
They appeared on The Bobby Bones Show shortly after dropping the single and noting that there is no date for when a next album is coming. They did mention that their focus is on putting out singles rather than an album right now. While also talking about music and their tour, Rascal Flatts discussed the recent security threat they had at a recent show. They had to cancel one of their appearances due to a credible bomb threat. Everyone thankfully got out safe, but Gary Levox noted,
"You couldn't do anything, but think of Las Vegas with everything happening. You'd rather be safe than sorry. It's just the way it is now." The Las Vegas Shooting at the Route 91 Harvest Festival is the event Levox was remembering. This coming Monday, October 1st will be one year since a shooter opened fire on country music fans in attendance.
The interview shortly turned into some great stories from Rascal Flatts touring. They have always had a great track record for opening acts. One of those opening acts was Eric Church, whom the group eventually had to kick off the tour because Church was playing too much. They would ask him to stay within a certain time range to not make the stagehand salaries go over a certain amount, but Church told them he was just "giving the fans what they wanted." Rascal Flatts notes that they love Eric Church to this day and there is no bad blood, but they had to do what they had to do to keep their tour successful.
It worked out in the end. Eric Church ended up touring in the same cities alongside Rascal Flatts after that, except on his own "Me and Myself Tour." Rascal Flatts ended up having to find a new opener and that opener turned out to be Taylor Swift. They were the first group to take out Taylor Swift. Another notable opening act was Blake Shelton in 2005. Shelton was on the road with them for a few years before his success skyrocketed.
While looking back on all of their tours and their most current one, Rascal Flatts noted that "What Hurts The Most" is the song that gets sung back to them the most, with "Life Is A Highway" in a close second. And one more thing that is a fun fact about the band... it isn't "The Rascal Flatts, it is just "Rascal Flatts."
Watch their full interview on the Bobby Bones Show below!

Bobby Bones
Want to know more about Bobby Bones? Get their official bio, social pages & articles on Bobby Bones!
Read more