Stranger Asks Amy Why She Didn't Have Her Own Kids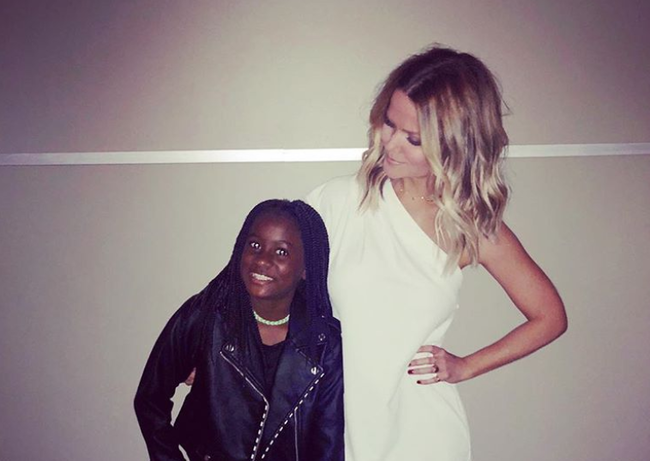 Amy of the Bobby Bones Show always shares intimate details about the adoption process with her two children from Haiti. She and her husband adopted a young boy and girl from Haiti and after a five-year process, the children were finally able to come to America. The children have been here for about 9 months. They've been making huge strides in understanding the cultural differences as well as learning to speak English.
Amy and her husband were unable to have children of their own. They were also unable to adopt in the United States due to their constant moving around for his job. At the same time, they were in a situation where they visited the orphanage in Haiti where they would soon meet the two kids they would be adopting.
Recently, Amy was asked by a stranger "Why she didn't have babies of her own?" A question that she felt was something that was uncomfortable and in a rude tone for anyone to ask someone that decided to adopt. Listen below as she shares the story and a message to other people so others don't have to experience the same thing.

Bobby Bones
Want to know more about Bobby Bones? Get their official bio, social pages & articles on Bobby Bones!
Read more