Elle King Likes To Swim Laps Then Eat In-N-Out Burger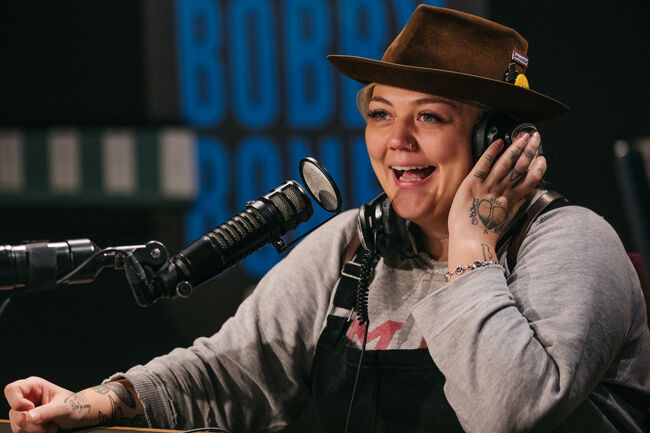 Elle King just released her second album Shake The Spirit, the follow up to her debut album Love Stuff in 2015. King stopped by The Bobby Bones Show to talk about what she's been up to since her first album and what's happened in her career since.
At 12-years-old, King learned how to play guitar and then the next year she attended a performing arts camp where her love of singing continued. Fast forward 3 years later and truly started to focus on music at 16-years-old in New York. To this day though, she can't read music.
Her song "Ex's and Oh's" served as the lead single off her debut record and ironically King didn't think it would make the record at all. After a long year of waiting, the song finally took off, especially on the pop charts. King's favorite song off her new record is "Little Bit Of Loving" and she wrote the song alone and in less than 2 hours. She forced her band to wake up at 7 a.m. the next morning to record it with her.
King has lived in a few different cities. She lived in Nashville, Tennesee for a while even getting her driver's license in Nashville. However, after getting her heart broken in music city, she drove around on a road trip for awhile from Canada to the desert and eventually settled on Los Angeles, California.
While King is making waves of her own, she grew up in a famed family. Her father is actor Rob Schneider. Some of her music fans are also his fans and will shout his name during her shows. On one of her birthday's Schneider gave King a signed John Lennon imagine record for her birthday. To this day, the record is framed and on display at her house. Also in her house, is two of her favorite photos, a picture of her grandparents' and another of her with her little sisters.
Outside of her insane talents and famous family, King is as relatable as can be. She wakes up at 7 a.m. every morning because she's a morning person, but then sometimes she will take a nap at 9 a.m. She also works out every day by swimming at the gym and follows up the workouts with In-N-Out Burger.
Watch the full interview on The Bobby Bones Show with Elle King below.

Bobby Bones
Want to know more about Bobby Bones? Get their official bio, social pages & articles on Bobby Bones!
Read more