Lauren Alaina Has A Lot To Celebrate From 2018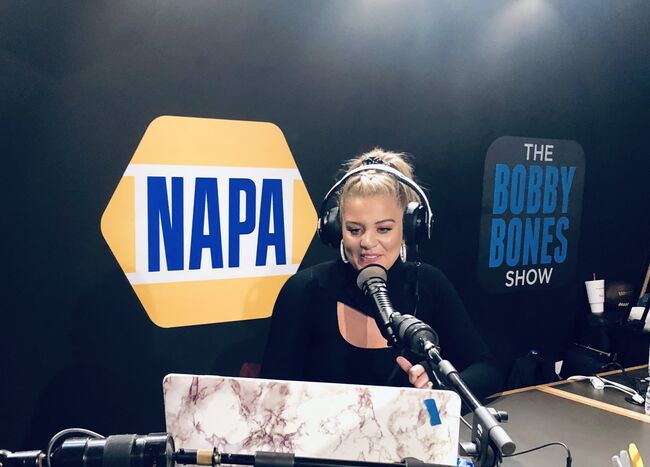 Lauren Alaina has a lot to celebrate this year. She is currently promoting her single "Ladies In the 90s," she just announced touring with Blake Shelton in 2019, she turned 24 years old on November 8th and she got engaged to her boyfriend of 6 years.
On July 21st, 2018, Alaina shared on social media a picture with her longtime boyfriend Alex Hopkins with a ring on her finger with the caption "Being yours forever has a 'NICE' ring to it!" While on The Bobby Bones Show, Alaina said that she was tricked into getting her nails done otherwise they wouldn't have been painted for the engagement. She wishes they could run away and get married now, but hopes that once things slow down they can set a date.
Alaina doesn't just sing about being a 'lady in the 90s,' she dressed up with her friends and fiancé as the Spice Girls for Halloween. She was Scary Spice. Outside of about 10 minutes at a bar in Nashville, she spent her time at home handing out candy.
Her older songs though are still having an impact on several fans. Alaina performed her new single on Dancing With The Stars and host Erin Andrews shared with her that she did squats to her song "Road Less Traveled" while at the gym.
With her new single, Alaina wanted to give a nod to celebrate all of her heroes. Instead of contributing to the "why aren't women on the radio" she wanted to take another approach and celebrate how exciting it is to hear women on the radio.
Lauren Alaina is headed out on the road as a special guest on Blake Shelton's Friends and Heroes Tour. She will open up after Bellamy Brothers, John Anderson, and Trace Adkins. The trek is scheduled to begin on Feb. 14 in Oklahoma City, Okla., and run through March 23, when it will conclude in Albany, N.Y.

Bobby Bones
Want to know more about Bobby Bones? Get their official bio, social pages & articles on Bobby Bones!
Read more