Dierks Bentley Isn't A Fan Of Washing His Hands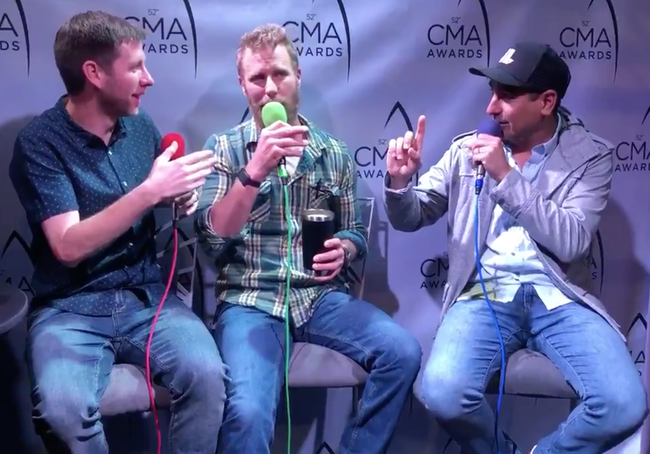 The CMA Awards will take over Nashville, Tennessee on November 14th. The biggest names in country music will all be there to showcase talents and see who goes home with the coveted awards of the night.
Before that happens, the CMA Awards Remotes happen where radio stations from across the country come into town and interview all said country artists before they take the big stage. The Bobby Bones Show is there to take in some unique content for their listeners.
Dierks Bentley stopped by to hang with Lunchbox of the Bobby Bones Show. During the interview, Bentley openly admitted that he's not too fond of washing his hands. Especially after using the restroom. While there's a slight possibility Bentley may be making a joke, it isn't a joke that Bentley is quite the mountain man and can survive practically anything. So whether or not he's kidding, Bentley is totally the kind of guy who probably wouldn't have to wash his hands and still be ok.
Watch the full interview with Dierks Bentley below!

Bobby Bones
Want to know more about Bobby Bones? Get their official bio, social pages & articles on Bobby Bones!
Read more