Ryan Hurd Got His Twitter Handle From A Popular Scientist With His Name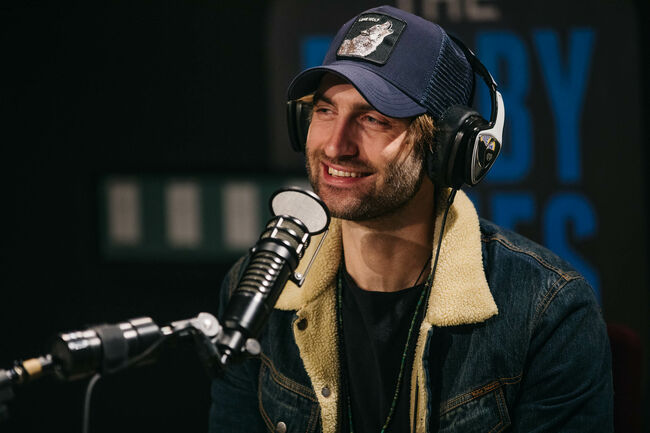 Ryan Hurd is actively working on his debut album after dropping his marriage related song "Diamonds or Twine," love song "To a T," and now "Michigan For The Winter."
Hurd stopped by The Bobby Bones Show to talk about his life lately and what to expect in the coming months. When addressing new music, Hurd shared a running joke around Nashville that if you write a song with Ryan it will be about his wife, Maren Morris. Further explaining that while "Diamonds or Twine" and "Love In A Bar" was about his relationship with Morris, but one of the latest singles "To a T" isn't as specific to their relationship.
One songwriting cred Hurd is well-known of is "Sunrise, Sunburn, Sunset" recorded by Luke Bryan. He says that Bryan is an awesome guy and goes out of his way to give credit to songwriters like himself. Another big feat for Hurd was that he was originally noted as "@HurdJamz" on Twitter because a scientist named Ryan Hurd had the original handle of "@RyanHurd," but was open to selling the handle to Hurd the musician so people would stop confusing them.
Watch the full interview with Ryan Hurd on Bobby Bones Show below.

Bobby Bones
Want to know more about Bobby Bones? Get their official bio, social pages & articles on Bobby Bones!
Read more