Jake Owen Will Be Performing At Carly Pearce & Michael Ray's Wedding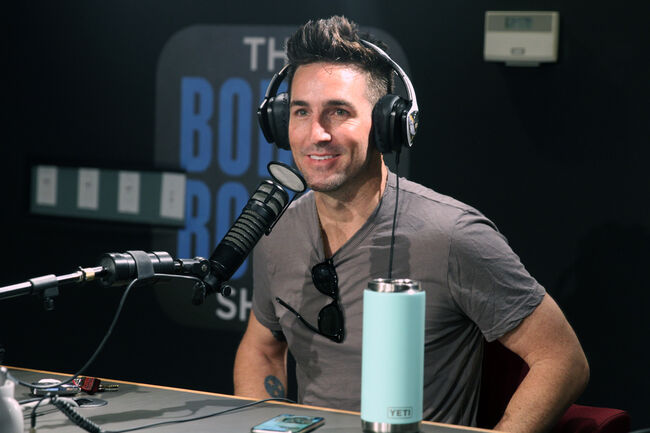 Jake Owen might be one of the busiest guys in the industry right now. He's weeks away from having new baby Paris at home, he's filming a movie with Dakota Johnson and Casey Affleck, he's dropping a new album at the end of March, and now he's singing at weddings. Owen stopped by The Bobby Bones Show to give us all the details on his life lately and there's a lot.
While it really hasn't happened before, Owen is excited about performing at an upcoming wedding. Owen was at St. Jude's 30th Country Cares Show when Michael Ray came up to him and told him that "Made For You" was Ray and his new fiancé Carly Pearce's favorite song... ever. Ray proceeded to ask Owen if there would be any possibility of him performing it at their upcoming wedding. Owen was honored that someone felt so strongly about his song and fellow artists at that, he said yes!
Besides now being a wedding performer, Owen just finished up his new album. He cleared his Instagram page to "start fresh" and then shared the cover art to the new album called Greetings From... Jake. The record will be dropping on March 29th and include his recent hits "I Was Jack (You Were Diane)" as well as ACM award nominated "Down To The Honkytonk." The album will feature some collaborations, one being with Kid Rock.
On top of the new album dropping soon, Owen is making his first acting debut. He first shared the news about filming a movie on The BobbyCast with Bobby Bones. The film stars Owen along with Dakota Johnson, Jason Siegel and Casey Affleck. Owen shared that the movie is based on a true story of the article The Friend in Esquire Magazine written by Matthew Teague. The movie will be called "The Best Friend" and as of right now, they are still filming. Owen said that it's weird to be in a place where he doesn't know what he's doing and he's on his own to figure it out.
For the first time in 10 years, Owen is up for an ACM Award. The award is for "Single Of The Year" for his recent song "Down To The Honkytonk." Not only is this huge news after a long time, he also shared that he's never performed on an award show. 2019 may just be the year for that.
Outside of the huge career news Owen currently has going on, his girlfriend Erica Hartlein is 30 weeks pregnant with their first child together. Also revealed on The BobbyCast, the baby girl's name will be Paris and her initials spell out PHO... one of Owen's favorite foods. Owen and Hartlein are getting prepped for the arrival of their new addition, Owen is no longer living in a tiny house. He built a barn with living quarters for now, while their house is still being built.
Watch the full interview with Jake Owen on The Bobby Bones Show below.

Bobby Bones
Want to know more about Bobby Bones? Get their official bio, social pages & articles on Bobby Bones!
Read more