What 25 Yr Olds Care About: Taco Bell Gives Man Free Food For A Year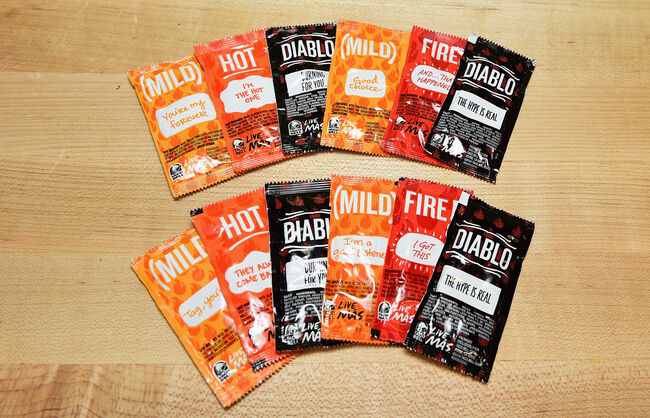 Remember that Oregon man that managed to survive five days stuck in his car with nothing but packets of Taco Bell's sauce? Well not only did he and his dog survive the terrible situation, now the fast food chain said they're hooking up Jeremy Taylor with free food for a year and all the sauce packets he could possibly want.
Taylor and his dog Ally were found in the Deschutes National Forest after a snowmobiler happened upon his stranded vehicle. He wrote on his Facebook page, "Thank you everyone, I'm safe my Ally dog is safe. I really appreciate all the help. Got lucky, lets never do that again. I'll be in touch with everyone soon." And because Taco Bell is so awesome, they responded to the survival story with "We're very glad Jeremy and Ally are okay. We know our sauce packets are amazing, but this takes it to a whole new level," the fast-food company told Oregon Live in a statement. "We're in touch with Jeremy and have sent him a well-deserved care package, a year's supply of Taco Bell, and of course, all the sauce packets that come with it."

Bobby Bones
Want to know more about Bobby Bones? Get their official bio, social pages & articles on Bobby Bones!
Read more