Reba Revealed The Cruel Side Of Her Own Death Hoax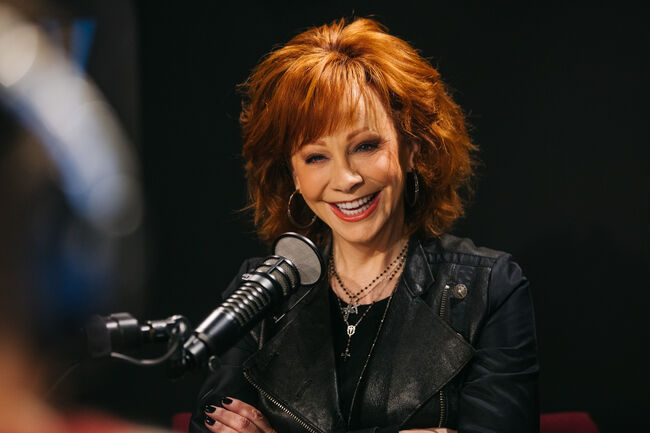 The Bobby Bones Show had legendary country icon, Reba McEntire, in studio and it's a fun one! Bobby says how he was nervous to meet Reba a few years back in Washington D.C. for the Kennedy Center Honors. He says that Reba is is favorite and he rarely gets nervous to meet people.
Reba then explains the story behind her latest song, Freedom, and the inspiration for writing it. Reba says "it's an anthem really", it's a love song about a girl who finally found her perfect man. Speaking of song writing, Reba explains her method to finding those big hits. She says she listens to dozens of songs per day and listens for songs that pull at her heart strings. However, she does not want to know who wrote the song or who is singing the song. She asks, if possible, to listen to it blindly so that she is completely unbiased.
Years ago, Reba was given the idea for the song "Theres No U In Oklahoma", and she absolutely fell in love with it. She gave the idea to Kelly Clarkson, Ronnie Dunn, and her niece Autumn McEntire. None of them wanted the song so it got shelved. Shortly after, she was in Cancun with Ronnie and the two were riffing on the guitar when Ronnie says "I think I have an idea for that song". Both artists wrote their own versions and passed them along to Buddy Cannon who ended up liking Ronnie's version better. Reba jokes that they now know who the better song writer is!
Bobby asks what Reba and Ronnie do when they're on the beach together. He jokes that they go all out and cook full chickens, they have pigs, they do the full spread and Reba says "we do have a lot of fun"!
Reba went on the explain her sitcom, Reba, and says she never actually wanted to move to Los Angeles. Nashville is her home and where she feels most comfortable but she couldn't pass up the opportunity. Bobby says he feels like he's so much closer to Reba because he sees her on television all the time. Reba shares a funny memory from when she met Cliff Clavin, who played the mailman from Cheers, at the ACM's. She went up to him, hugged him, and asked how he was doing and Cliff goes, "Do I know you?'. Reba says she was so embarrassed!
Because of Reba's high notoriety there was a time when she was faced with a death hoax... about herself. The news was reporting that Reba had died and she had no idea it was happening. Her nephew was the first one who saw the news about it and thought it was true and understandably hysterical. Thankfully Reba got in touch with him to tell him she was still alive.
Throughout the rest of the interview Reba talks about her Vegas residency, hosting the ACM's again, and more! Watch the full interview below!

Bobby Bones
Want to know more about Bobby Bones? Get their official bio, social pages & articles on Bobby Bones!
Read more