Lunchbox Messes Up Big Time With TV Giveaway At Event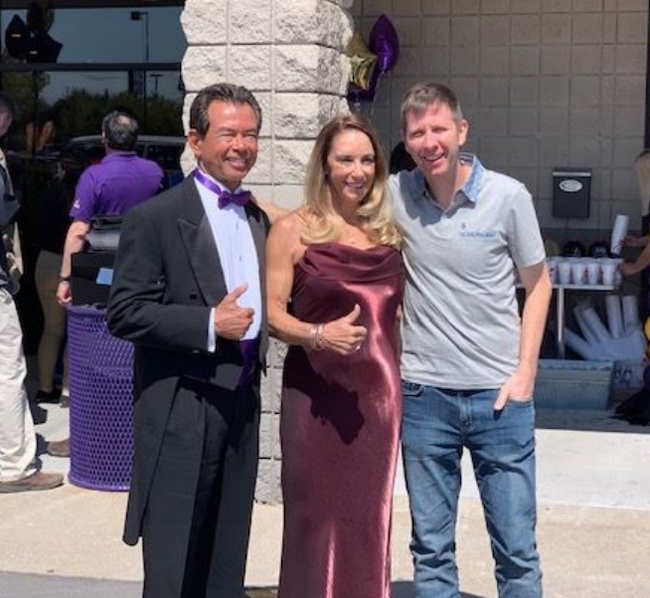 Lunchbox of The Bobby Bones Show is king of catching people on their mistakes and him getting the benefit out of it. Just recently a bank had accidentally deposited $700 into his account and he took the money and spent it on airplane tickets to Las Vegas. He said that it was the banks mistake so it's his money now. He has always made a point that if someone makes a mistake, especially when it has to do with money or prizes, then you should fight to be benefited from the situation.
Well, the tables turned on Lunchbox at a recent event he was working. Lunchbox was out at a new Planet Fitness in Nashville giving away prizes when the it was time for the final prize. He was giving away a really large, new TV. Lunchbox made the mistake of putting a name that had already won, back into the drawing for the TV despite knowing that the person couldn't win more than one prize. An honest mistake, but when he went to draw... he drew the same name again. He had to tell the woman she couldn't win both prizes even though she was chosen... from him.
The show gave Lunchbox a hard time, because if the roles were reversed he would have made a whole ordeal out of the situation and made sure he got to take home the TV. Everyone is saying Lunchbox should buy the woman a TV. Listen below as he explains how it went down.
*The woman in the picture is not the one he made the mistake with, just a photo from the event*

Bobby Bones
Want to know more about Bobby Bones? Get their official bio, social pages & articles on Bobby Bones!
Read more