Everyone Celebrates Bobby's Birthday With Gifts And Fun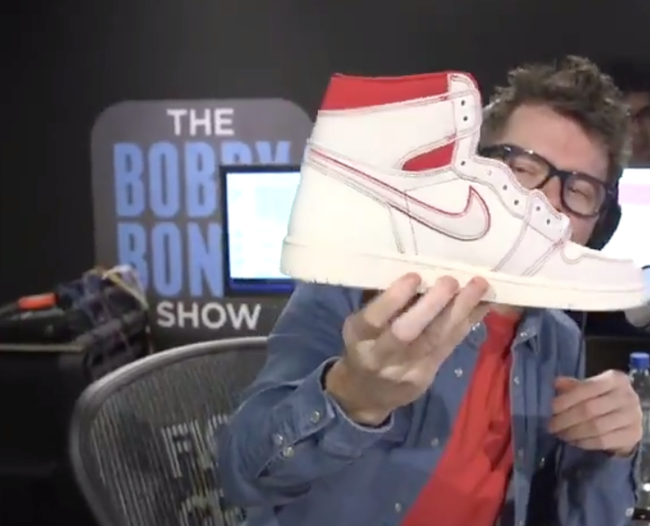 Today (April 2nd) is a special day on The Bobby Bones Show. It's the man behind it all's birthday... Bobby Bones! He celebrated turning 39-years-old today with the show members. There were new shoes, fun facts, and cake. Amy shared some fun facts from 1980, the year Bones was born. The facts included the biggest country song being "I'd Love To Lay You Down" by Conway Twitty and the biggest pop song was "Another Brick In The Wall" by Pink Floyd. The biggest moment in pop culture was Brian Johnson being made the new lead singer of ACDC.
A big day in history mostly because Bones was born and every year brought us closer to the country radio titan he is today. Amy gave Bones a gift that could not be mentioned on air, but it was something Bones didn't even know existed. Morgan2 gave Bones some new shoes and baked a 'Better Than Sex' cake. Lunchbox gifted Bones a present he's had for awhile, a friendship necklace set for him and Morgan2. Amy's kids gave Bones another awesome pair of shoes as well.

Bobby Bones
Want to know more about Bobby Bones? Get their official bio, social pages & articles on Bobby Bones!
Read more