Bobby, Amy, & Eddie Share iHeartCountry Backstage Stories With Tim McGraw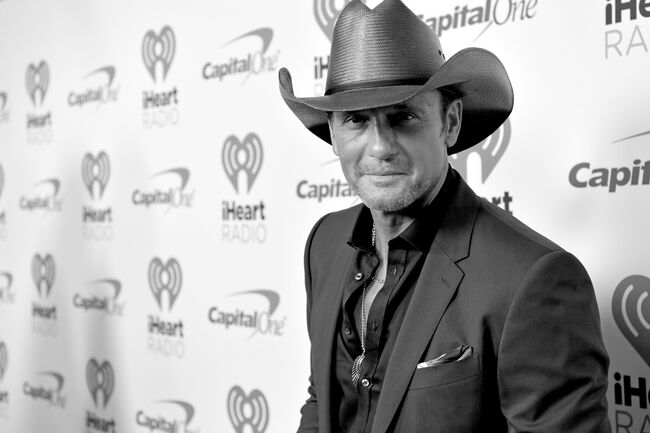 Our 2019 iHeartCountry Festival happened over the weekend in Austin, Texas. The show had performances from Bobby Bones and The Raging Idiots, Tim McGraw, Florida Georgia Line, Little Big Town, Dan + Shay, Old Dominion, and more. The most notable for everyone on The Bobby Bones Show though was with Tim McGraw. Mostly because Bobby, Amy, and Eddie all had their own moments respectively with McGraw backstage before his performance.
Bobby detailed his. It happened right before Bobby was about to introduce McGraw to take the stage. They were standing side stage and someone came up and blew air into Bobby's ear constantly. He finally turned around to find McGraw standing there laughing.
Amy shared hers happened during her backstage interview with McGraw. They were talking about his fitness and health journey as well as McGraw taking some jabs at Bobby Bones and The Raging Idiots performance from earlier in the night.
Eddie then opened up about his. He was walking backstage with his mother when the ran into McGraw in the hallway. He introduced McGraw to his mother and McGraw was so kind and even gave her a kiss on the cheek.

Bobby Bones
Want to know more about Bobby Bones? Get their official bio, social pages & articles on Bobby Bones!
Read more