Bobby Bones Calls Joy Williams the 'Dr. Dolittle' Of Singers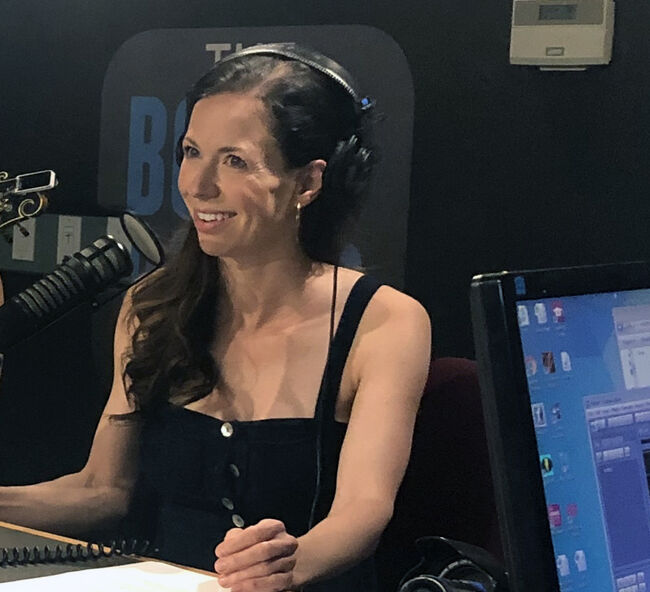 Joy Williams stopped by The Bobby Bones Show to celebrate her new album "Front Porch," which released last Friday! Some may recognize Williams from her song with Taylor Swift called "Safe and Sound" when Williams was with her band The Civil Wars. She shared the story of how she was a huge fan of The Hunger Games and was actually reading the books when Taylor Swift texted her asking if she wanted to write a song for the movie's soundtrack. They wrote and recorded the song in under 3 hours.
Rumor has it, Williams learned to sing harmonizing with the birds outside. She laughed and said it was only partly true. Williams grew up in Michigan where her family didn't have a lot of money. So her and her mother would take nature walks where she would learn to harmonize from her mom listening to the sounds of nature. She credits her ability to sing to her mom and the birds! Bobby Bones even calls Joy the Dr. Dolittle of singers.
Bones is such a huge fan of William's new album; he asked Joy to explain the meaning behind "Be With You." Williams says she was listening to Patsy Cline at the time when she was writing the song. She thought it would be fun to make a song that sways in a way that Cline's songs do. She also wanted to share that in life relationships have ups and downs, but if you love someone and you want to be with someone you'll lean in and make it work!
Williams asked what song reminds Bones of his hometown. She shared that her father was a Preacher's son, which meant he wasn't allowed to listen to a lot of music. But "God Only Knows" by The Beach Boys was one of her father's favorite songs which now reminds her of him and of home. Amy says anything by George Strait reminds her of her childhood and her home in Texas. More specifically, "Amarillo By Morning" is what reminds Amy of home. Bones chimes in with Collin Raye's "Little Rock" reminds him of home. Since Bones is from Arkansas he loved how Little Rock got a shoutout in the song when he was younger.
Watch the full interview with Joy Williams where her and Bobby Bones chat more about her new album and Joy even gives Bobby a gift!

Bobby Bones
Want to know more about Bobby Bones? Get their official bio, social pages & articles on Bobby Bones!
Read more