Haley Stevens, Ex-Gf Of Bachelorette Contestant Jed Wyatt Spills The Tea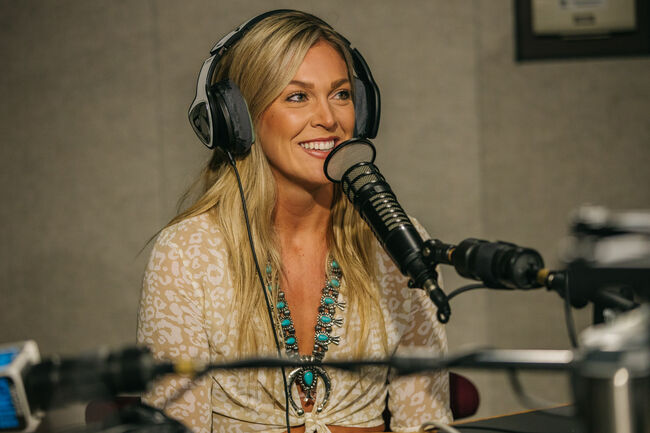 Haley Stevens life has changed drastically in the last few weeks. She made the brave decision to come forward with her truth. She was dating a man by the name of Jed Wyatt who Bachelor/Bachelorette Nation may know as a contestant vying for Alabama Hannah's love on the current season of The Bachelorette.
Stevens had been dating Wyatt for four months before he was asked to be on The Bachelorette. She decided to come onto The Bobby Bones Show to talk about why she came forward with her entire story and how things have panned out since. She originally told People magazine that her and Wyatt had agreed that he would go onto The Bachelorette to promote his music career. It was a huge platform and great opportunity for an independent artist. Stevens revealed that her and Wyatt had agreed that he was only allowed to 'say he was in love' and only 'kiss' The Bachelorette, but was not able to go any further than that.
Stevens knew that Wyatt was going on the popular reality TV show and expected him to return to her having received a great platform for his music, but that was it. Stevens said that when Wyatt returned to Nashville, he had posted on social media for two weeks and made no effort to contact her. They had not broken things off and the last text message she received from him was before his phone was taken from producers on set talking about their love and praying. Two weeks of no response, Stevens ran into Wyatt at a venue in Nashville where he tried to avoid her. After contemplating, Stevens approached him and was at a loss for words. Wyatt asked how she was and said that they needed to talk. He then proceeded to 'cheers' her and Stevens left and cried after exiting the venue.
Wyatt attempted to call Stevens the next day, but she let it go to voicemail to not react in anger from the previous night's incident. He didn't leave a message and they did not make any contact after that. That was until CMA Festival in Nashville where they played the same stage. Again, will little to no closure or conversation about anything that happened. Stevens says that she knows she is too blame for allowing him to go on the show and not leaving the relationship at that point, but the rest of it, she says is on him. She says she's not trying to play victim, otherwise she wouldn't have come forward with a story that she knew she was partially to blame for as well.
Stevens is one part of the duo Sweet Leah creating music in Nashville. Some fans say this whole stunt is a PR move for her music career, and even Bobby Bones says it'd be stupid for her not to jump on the coattails of everything considering the situation.

Bobby Bones
Want to know more about Bobby Bones? Get their official bio, social pages & articles on Bobby Bones!
Read more