Jake Owen Texted Us About Pickleball Then We Called Him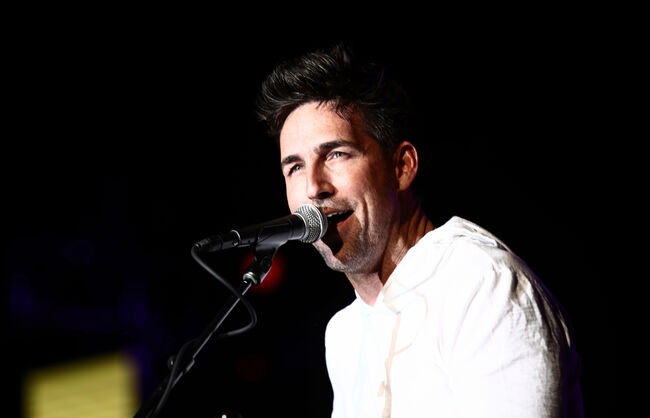 The Bobby Bones Show has a text line that allows our listeners to text us in real time while they're listening to the show. This gives them an instant access to Bobby Bones potentially seeing a story, comment, or an opinion they have. The text line is 26229 and listeners can text whatever they want. Bones and Morgan2 are the only two people watching the text line for potential conversations to talk about about on air or make adjustments during the show.
Morgan2 saw a text came through that said "Hey Bob... it's your pal Jake Owen. I'm listening. Let's play pickleball." She asked Bones in the studio, 'hey is that really Jake Owen texting us?' and Bones double checked the phone numbers with the phone number of Owen's he had in his phone. Sure enough, it really was Owen.
So Bones picked up the phone and called Owen. When he got onto the phone, he told us that he heard the show talking about the cool texting line and wanted to test it because he didn't think it really worked. He laughed after saying, obviously it does. While on the phone, Owen explained what pickleball is and why he thinks Bones would like it, if he likes racquetball. He said it's basically a smaller game of racquetball and tennis combined. He also shared his feelings behind sharing one of the first photos of his girlfriend and their baby girl.

Bobby Bones
Want to know more about Bobby Bones? Get their official bio, social pages & articles on Bobby Bones!
Read more