Trisha Yearwood Doesn't Mind That People 'Own' Her Recipes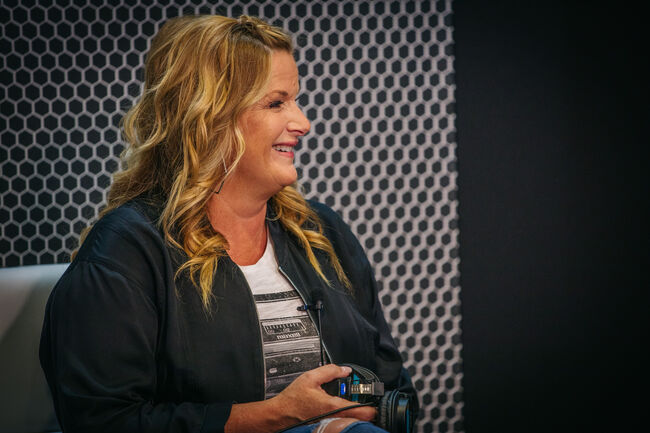 Trisha Yearwood is heading out on her first solo tour in five years this fall and she just put out her first country album in 12 years called Every Girl.
The new album has a collaboration with her husband Garth Brooks. Yearwood stopped by The Bobby Bones Show to talk about everything exciting going on in her life right now. Bobby Bones asked Yearwood how she got Brooks to jump in on one of her album cuts. Yearwood confessed that she could "make" Brooks if she really wanted to, but she doesn't want to do that to him. She also asks him to join in on a song that he really wants to be part of.
Besides her musical accomplishments, Yearwood just finished filming Season 15 of Trisha Southern Kitchen for the Food Network. From the show, Yearwood has put out a few cookbooks. She shared that she knows and has first-hand seen people straight up 'owning' recipes of hers as their own on social media, but she really doesn't mind. Yearwood says that's the point of recipes and cooking to her. She even went on to share that a fan told her they used one of her recipes at their family dinner every year, but she always credits Yearwood. Yearwood told the fan that "you made the dish, it's yours now."
Yearwood recently teamed up with Cracker Barrel for their Five Decades, One Voice campaign and showcased the songwriters on her song "Every Girl In This Town." Yearwood along with the songwriters Erik Dylan, Caitlyn Smith, and Connie Harrington performed the song together.
As far as things in Yearwood's personal life, she confessed that she can't even remember the last time she went to a concert and had to buy tickets. She had recently went to a Lizzo and Michelle Obama show, respectively, both of which she was given tickets. She also confessed that her and Brooks do go to the movie theaters sometimes, but joked she wouldn't share the exact theater.

Bobby Bones
Want to know more about Bobby Bones? Get their official bio, social pages & articles on Bobby Bones!
Read more