Marc Martel Talks Performing In Official Queen Cover Band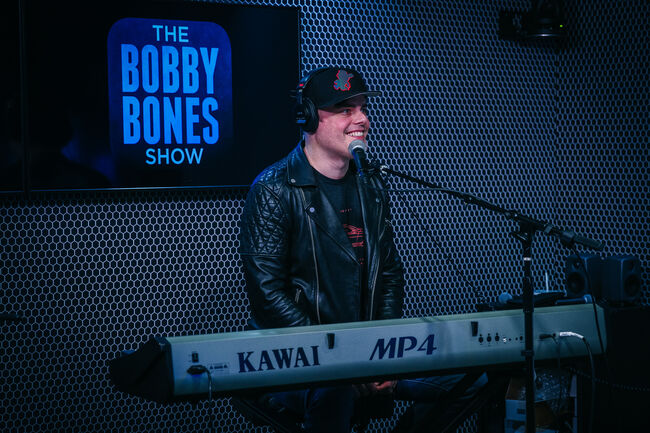 Marc Martel is currently on the road promoting his Christmas album, that's where Eddie of The Bobby Bones Show heard of him. Eddie was at an Amy Grant show in Nashville and Martel was there performing.
Eddie found out that Martel was one of the vocalists on 'Bohemian Rhapsody' and couldn't help but note the similarities of Martel's voice to Freddie Mercury. After bringing it up on the show, Bobby Bones decided to bring in Martel to hear the voice Eddie was talking all about.
Martel came into the show and shared that he was in a Christian Rock band back in 2001 and early on was told his voice sounds eerily similar to Freddie Mercury.
It wasn't until 2011, when Martel heard about a contest put up by Queen's official drummer Roger. He was putting together an official Queen tribute show and was looking for a lead singer via a contest. Martel tried out for it and went viral with his audition tape.
Since then, Martel has been performing Queen in various ways. Early on with the tribute band, Martel heard about a possible movie in the works about Queen and the manager of Queen told him that if it moved forward, they would want him part of it.
Obviously the movie turned into something and Martel was asked in 2016 to be one of the vocalists for the film.
Despite all of the success, one of the cool parts for Martel is hearing that Roger teared up over hearing Martel's voice. After hearing him for the first time sing "Crazy Little Thing Called Love," Roger told Martel it was like hearing Freddie sing again.
Watch the full interview below or check out Martel's performances on The Bobby Bones Show of "All I Want For Christmas Is You" and "Bohemian Rhapsody."

Bobby Bones
Want to know more about Bobby Bones? Get their official bio, social pages & articles on Bobby Bones!
Read more