Bobby Shares BTS Moments With Garth Brooks From iHeartAwards 2019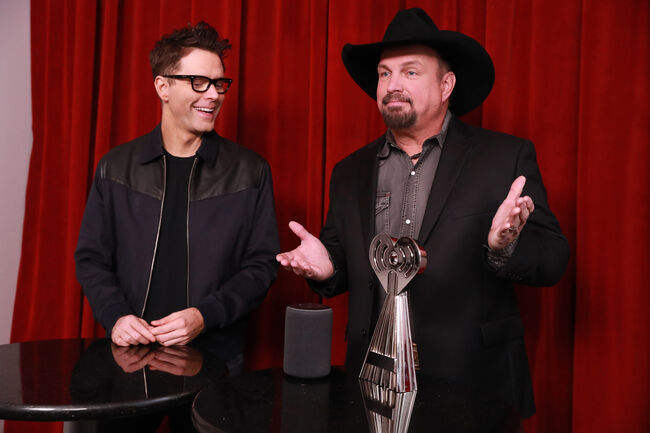 Bobby Bones spent one of his many busy days sharing his talents at our iHeartAwards 2019. Besides just being there in attendance, Bones was working alongside Garth Brooks for the special announcement of Alexa receiving Tech Innovator of the Year Award. Outside of that, Bones did other introductions and random asks with Brooks before Brooks went out to perform and accept his Artist of the Decade Award.
All of these things meant Bones and Brooks had to spend the majority of their time in Los Angeles together. Bones is a huge fan of Brooks with his music, but not only that, he's a huge fan because Brooks is an all around great person. Bones dished some behind the scenes stories that just prove further how awesome of a guy Brooks is. First, he asked Bones about our producer Raymundo to see how he's been doing after his apartment being shot into. Bones also watched as Brooks was almost turned away by a security guard for not having his badge to verify who he was. Brooks took it in stride though, not only did he not get upset, but he found his badge, put it on and thanked the guy for his work.
Listen below to hear Bones stories on Brooks at our iHeartAwards 2019.

Bobby Bones
Want to know more about Bobby Bones? Get their official bio, social pages & articles on Bobby Bones!
Read more