Jo Dee Messina Relied On God's Love After Devastating News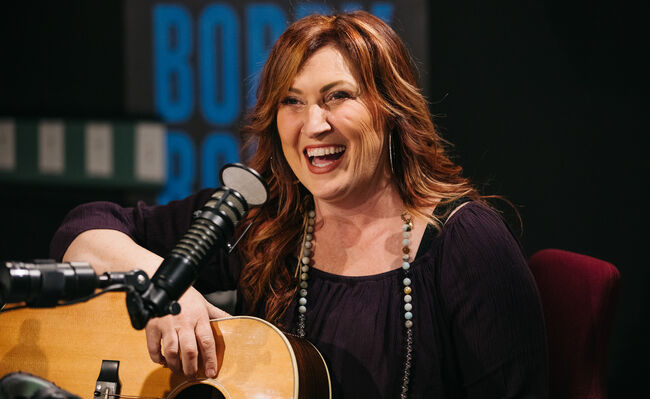 Jo Dee Messina is a seasoned veteran in the music industry, continually reintroducing herself and her sound as she gains new experiences in life. Some songs that jumpstarted her career include "Heads Carolina, Tails California," "I'm Alright," "Bye-Bye," and "Lesson In Leavin.''
She stopped by The Bobby Bones Show as part of 90s Country Month in the show's effort to bring on some of the performers who spiked high in the 90s country era. Other performers on the show included Shenandoah, Joe Diffie, and John Michael Montgomery. Messina ends the 90s Country Month for the show as she shares her story and recent struggles in her life.
After being diagnosed with cancer, Messina describes to Bobby Bones how much God's love has been a game changer in her life and during her projects in a time of despair. She recently shared a song called "Reckless Love" that was inspired by her battle with the illness and all of the ways God showed her love through it.
Watch the full interview with Jo Dee Messina below. Plus her performance of "Heads Carolina, Tails California" on our Instagram TV Channel here.

Bobby Bones
Want to know more about Bobby Bones? Get their official bio, social pages & articles on Bobby Bones!
Read more